Welcome to Busy Service
Celebrating over 15 years of Service in the Tri-State area!
 What is Busy Service?
Busy Service is a "Full-Service" property maintenance company serving Maryland, Washington D.C. and Northern Virginia. We specialize in the installation, maintenance and repair of:
Above ground and underground stormwater management facilities
Water, Sewer, and Storm Utilities
We specialize in Myer's Grinder Pump sewer systems
We pride ourselves on providing our clients a single-source solution for all property utility services and maintenance needs.
Our Services Include: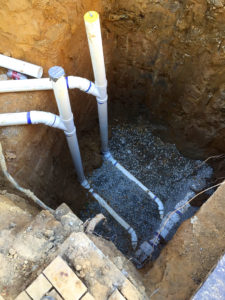 Emergency Water, Sewer, and Storm Drain Repairs
Installation of water, sewer, and storm drain lines.
Stormwater Management facility cleaning and repairs (see the Stormwater page)
Storm drain inlet cleaning and repair
Pond restoration-Mowing, Grubbing, Riprap repair, erosion repair
Hydro Excavation and Test Pitting
Concrete and asphalt repair such as sidewalks, curbs and gutters, and asphalt patches
Sewer Grinder Pump Maintenance/Replacement
Video inspection and locating of new and existing lines: Water, Sewer, Storm Drains, Conduit and Ductwork
Fire Hydrant repair/replacement, locating valve boxes
NEW: Cleaning of septic tanks and Grinder Pump Pits in Montgomergy County, Howard County, and Fredreick County.
NEW: Grease trap cleaning